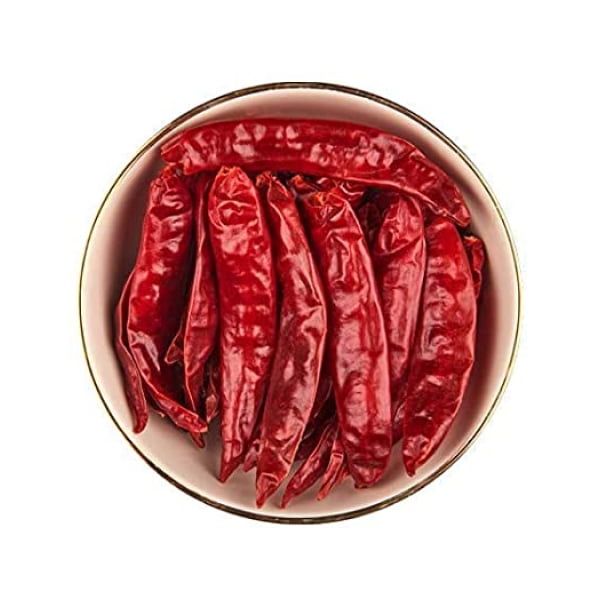 Product Name:
Sannam, S4, 334 or S10
Details:
Sannam also known as 334, S4 or sometimes as S10 is one of the most popular variants of the red chillies that is highly in demand because of its aroma, flavor and pungency. Nearly 50% of chilli production in India counts for Sannam dried red chillies. Sannam chilli comes in two forms – Sannam chilli with stem and Sannam chilli without stem. Both of them are in good demand in the overseas as these chillies are widely used in variety of Chinese, Mexican, Japanese and Indian cuisines all over the world. In India, Andhra Pradesh and Madhya Pradesh are core production regions of Sannam red chillies. However, the most famous Sannam chilli comes from the Guntur region of Andhra Pradesh. This hot, medium sized variant of red chilly has medium pungency and is also good for health as it helps to stimulate one's digestion, appetite and blood circulation.
Narayan Traders gets you the most aromatic and bright red Sannam chillies right from Guntur. We can source you Sannam, S4, 334 or S10 red chillies as per your need in whatever quantity you require within the timelines and through a hassle-free delivery process.
Packaging details
Available in these kgs gunny bags
5 kg
15 kg
20 kg
25 kg
40 kg
[Cartoon/Jute/PP]
---
Product Specification:
Specifications

Product Name

:

334/ S4/ Sanam

Style

:

Dried

Flavour

:

Medium

Color

:

Red

Pungency in SHU

:

25000-30000 (Heat)

Colour in ASTA

:

30-50 max

Length

:

5-7 cm

Breath

:

1.0-1.5cm

Skin

:

Thin

Capsaicin content in %

:

0.2-0.3 max

Pods with Stalks

:

2% maximum

Broken Chilies

:

2% maximum

Loose Seeds

:

2% maximum

Damaged & Discolored pods

:

1% maximum

Foreign Material

:

1% maximum

Moisture

:

14% maximum

Quality

:

A/C Best

Origin

:

Guntur, Andhra Pradesh, India

Packing Details

:

5,10,15,20,25 & 40 kg Cartoon/Jute/pp